Ancestral tourists come in many guises and some want to combine their search for their roots with other types of tourism. A new long distance walking trail will increase the number of visitors to the North East and could prove as popular as more established walks such as the West Highland Way and the Southern Upland Way.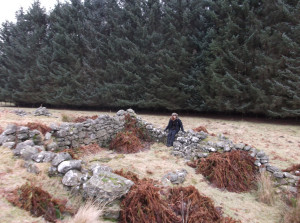 The 'Glens and  Deeside Way' will start in Aberdeen and end in Perthshire. While some parts of the route are already established walking trails, other parts will be developed and linked to create a trail, including twists and turns and options, of over 100 km.
Bob Ellis, Perth and Kinross Councillor and Chairman of Blairgowrie & East Perthshire Tourist Association (BEPTA) says: 'This project is work in progress. The route starts in Aberdeen and follows the Deeside Way to Ballater. From there it follows an estate road down to Loch Muick from where it heads over the hills before dropping down to Glen Doll and then down to Glen Clova. It continues through Angus heading to Glen Markie and then into Glen Isla where it joins the Cateran Trail to Kirkmichael in East Perthshire and will conclude in Pitlochry where it will link up with the Rob Roy Way.'
Some walkers will want to do the entire route in one go, some may collect portions during multiple trips and others will pick and choose sections to suit the time available or to combine with other interests – nature or photography for example.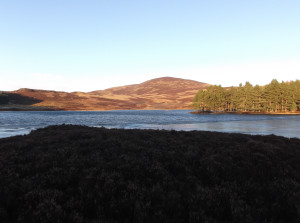 Bob continues 'Our experience with the Cateran Trail shows that we get a wide range of walkers coming from all parts of the world. The 'Cateran Yomp' in June organised by Wildfox Events brings competitive teams in a race that is growing in popularity each year. We also attract walkers in groups doing the trail over anything from two to five days and individuals, friends and families who just want a day or an afternoon's walk in great surroundings.'
One additional benefit for ancestral tourists is that some rural terrain becomes a bit more accessible. Villages and fermtouns where ancestors lived but which have become empty ruins may be a little more accessible due to the efforts of walking trail organisers.
Walking trails have also inspired the publication of trail-related history and folklore books thus adding to the stock of local information.
A 'Glens and Deeside Way' website is at an early stage of development.